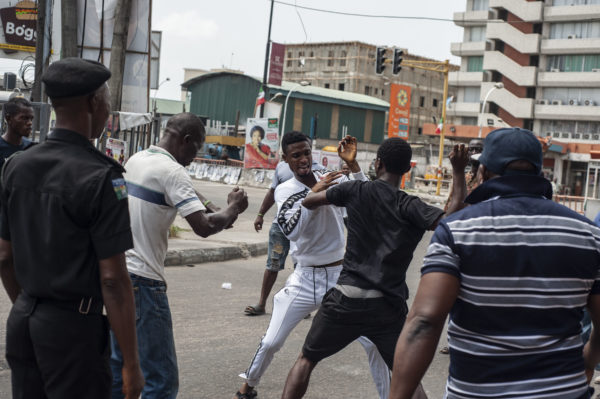 In one brief Moment;
a moment as if it were
just a second, but then, it was
like an eternity in the ever-spinning
motion of the earth, the world paused
to wait on Nigeria, hoping she'd be able
to draw in an aura of hopefulness into existence
From North to South, and East to West
The nations in the earth paused to listen;
world leaders had their talks held midway,
and the commoners halted their walks on
the subway: they are all listening to the
sound and sight coming out from Nigeria.
The sound was ominous and the sight gory.
That surely, was not what they had expected to hear,
and definitely not what they had hoped to see;
like a nation under an evil spell, she'd plunged
herself deeper into an abyss of self-delusion,
contemptuously, goaded on by a senile ideology,
had  called the world cautions a bluff
She had slid into a slippery path of arrogance
and garbed herself with a robe of contempt
in the committee of civilized democratic nations,
and decided to take a gloom and doomed thoroughfare;
while the populace mourn and gnash their teeth,
wailing hopelessly for their robbed refreshing breath
How could they get through another stretch,
with their life marooned in a desolate sublimity,
while the world moves onto a higher trajectory?
Yet there are those that will not in any way be able
to tell, one way or the other, which their country swings;
they had paid the supreme prize, hoping they were
on a worthy cause.